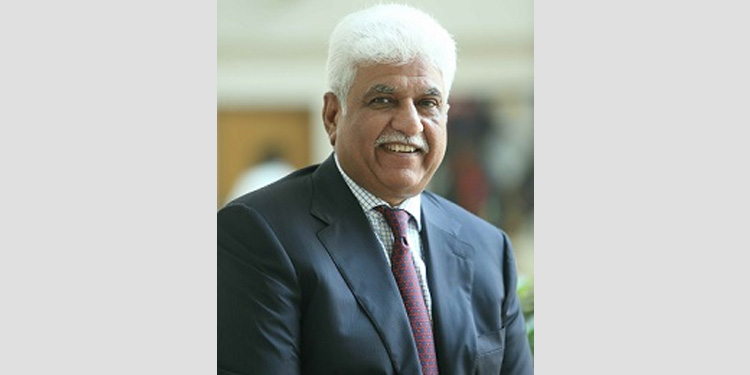 Industry Role and CSR Interventions
23 Dec 2015
As Swachh Bharat Abhiyan takes shape and increases its reach and influence, Mr. Rakesh Bharti Mittal, Vice Chairman, Bharti Enterprises & Co- Chairman, Bharti Foundation, talks of industry's contribution in campaign, role of children as change agents and more.With the Prime Minister's appeal to the nation for Swachh Bharat Abhiyan, while many organizations have found a direction to put their CSR budgets in the area, many are still in contemplation mode. Can the PM's call accelerate the efforts to achieve universal sanitation coverage in India?
Given the Prime Minister's personal appeal and the resounding call for Swachh Bharat, the Nation has rightly been reminded of something that lies at the very heart of nation building. Clearly to my mind, despite the fact that over the last two decades Governments from across the political spectrum has ushered in several initiatives like Total Sanitation Programme (1999-2012) and Nirmal Bharat Abhiyan (2012-22), the focus on sanitation and hygiene had never been so amplified
I believe that the Swachh Bharat initiative is a kind of social awakening and I am truly amazed to see the commitment from corporates and individuals participating in this initiative. Also, the high level of commitment and support from both the Central Government and State Governments will play a key role in further accelerating and ensuring the aim of universal sanitation.
It is extremely important to realize that merely constructing more toilets is not going to be worthwhile. The toilets need to be usable and for that quality of construction as well as operation and maintenance needs to be robust. The latter needs ownership from people but also innovative models like involving private sector enterprises to maintain community/public toilets. How do you see this evolving?
'Swachh Bharat' needs to take the shape of a mass movement to be successful, not merely a program driven by the Government. For a program of such magnitude to succeed, it needs to be bottoms up and not top down exercise. The key point that one needs to appreciate before getting into the design and implementation of such program is that rural sanitation is as much about infrastructure as it is about mind sets and culture. The primary challenge today is to drive cultural changes synchronous with incremental infrastructure creation under the Swachh Bharat Abhiyan. In fact, the biggest reason behind the limited success of Total Sanitation Programme and Nirmal Bharat Abhiyan did lie in their inability to drive home the importance of sanitation to trigger the required behavioural change.
Also, the idea of sanitation needs to be nurtured well at the grassroots and given the huge positive sentiment; I strongly believe this will result in change of mind set and age old traditions and result in significant reduction in basic health problems
Do you think industry is contributing enough to the sanitation drive in country? Give examples.
The industry has come forward with enthusiasm to support this program. Several private corporates and public sector units have rolled out their initiatives. Bharti Group happens to be one of the first corporates to support this cause under the Satya Bharti Abhiyan. As part of the Satya Bharti Abhiyan, we have committed through Bharti Airtel and Bharti Infratel an investment of INR 100 Crores for the construction of toilets in rural households lacking such amenities in over 900 villages across Ludhiana district. In addition to rural household sanitation, 'Satya Bharti Abhiyan' is also investing in improving sanitation facilities in the Government schools of rural Ludhiana by building toilets for girls, where none exist. In less than a year, the Satya Bharti Abhiyan has already delivered close to 9000 household toilets, directly benefitting over 40,000 beneficiaries in 345 villages of Ludhiana District.
We have 651* districts across India and approximately 6.4* lacs villages. If corporate India and PSU's adopt a district or a few hundred villages and construct toilets under their respective CSR programs for the next 2 -3 years, we will have a much cleaner and a healthier India. (*Data from Statistical Year Book-2013) Going forward, we hope to see more corporates and public sector participation and contributing towards a Clean India.
What inspired you to initiate and drive Satya Bharti Abhiyan? What is your strategy ahead?
The Hon'ble Prime Minister's call to strengthen the Government's Sanitation initiatives resonated well and we decided to contribute in our own way through our philanthropic arm – Bharti Foundation. Our objective to ensure that no single rural household or school in rural Ludhiana will be without a toilet and we are targeting to complete work in all 900+ villages by December 2016.
In India one of the biggest roadblocks of sanitation is the lack of public awareness on the health hazards of open defecation. How is Bharti Foundation creating awareness and changing the behavior of rural communities?
Resistance to change toilet habits in rural areas is a pan India phenomenon emanating directly or indirectly from misperceived health reasons and religious beliefs. Many consider construction of toilets within their household premises to be inauspicious. Similarly, there are others who consider open defecation to be healthier. The list could be endless. These beliefs could perhaps be more complex in low literacy states like Jharkhand, Bihar, Odisha, and Chhattisgarh, thereby highlighting the importance of communication to make the new initiative successful. So in order to bridge this gap, as part of our Satya Bharti Abhiyan initiative we have ensured that our implementing partners are mandated to raise awareness among the beneficiaries of the program along with the rest of the community. This includes simple instructions for the care and maintenance of our easy-to maintain toilet model as well as awareness drives through village level meetings, interactive plays and rallies exhorting the importance of good sanitation practices on the health and productivity of the individual as well as the positive impact on the environment.
In addition, through Bharti Foundation we have initiated sanitation campaigns which are led by the students in the villages where over 250 Satya Bharti Schools are operational. Students from various Satya Bharti Schools have been reaching out to community members to explain the benefits of hygiene and the usage of household toilets. These schools, in collaboration with government schools and other partners will ultimately reach out to several villages in the vicinity.
I believe children are the biggest change agents.
What are the challenges that lie ahead in journey of 'Clean India'?
Rural household sanitation has traditionally proved to be the biggest stumbling block before the Government. Today India leads the world in open defecation (OD) with about 600 million defecating in the open every day, who constitute about 60% of world OD population. Earlier initiatives in rural sanitation had suffered both in terms of inadequate expansion in household toilet facilities and lack of public eagerness to get rid of the habit of open defecation. In fact the size of our rural OD population actually expanded by about eight million in absolute terms between 2001 and 2011. This clearly proves that in order to be successful, the Programme this time round needs to focus as much on infrastructure development as on awareness and behavioral change.