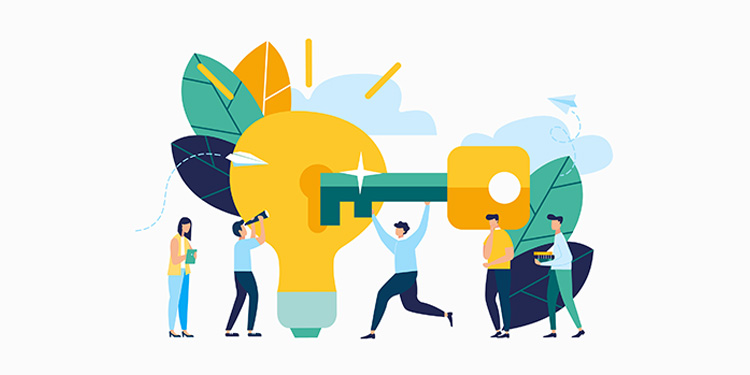 Building Capacities of NGOs towards Sustainable Partnerships with Companies
06 Jun 2016
The civil society organizations and Indian industry has been actively engaging in the social development of the country. While the NGOs have played an active role in drawing attention to pressing issues and implementing on-ground projects, the corporate sector has been contributing through Corporate Social Responsibility.

In the recent years, the CSR legislation has provided a huge opportunity for both the companies and not-for-profits to strategically partner in actualizing transformative change and address the key challenges of hunger, poverty, unemployment and inequality. According to a UN Report of 2015, nearly 300 million people in India live in extreme poverty and face deprivation in terms of access to basic services, including education, health, water, sanitation and electricity. An efficient corporate-NGO connect can help bridge this inequality gap and enable sustainable development. Cognizant to this, CII has enabled partnerships between industry and NGOs through a number of platforms such as the CSR-CSO Bridge, Sammaan- the CSR exchange and round table discussions bringing together thought leaders from civil society and industry.

To further enable meaningful relationship between NGOs and industry, CII Foundation in partnership with the Resource Alliance, organized a series of workshops in May 2016 across four cities – Ahmedabad, Mysore, Lucknow and Pune. The workshops aimed at building capacities of NGOs on different aspects of the CSR legislation and for initiating and facilitating dialogue with corporates to explore potential avenues of collaboration.

This being the third year of the legislation, most companies have their CSR policies in place, have overcome the teething issues and are all geared up to implement their CSR plans. Therefore, this was considered an opportune time to help NGOs prepare in approaching companies for building partnerships and help them understand the expectations of companies.

The workshops included interaction with CSR Heads on their expectations from the implementing partners and projects; live case studies on successful partnerships between companies and NGOs; and tutorial sessions guiding NGOs for building sustainable relationship with companies.

Some of the key takeaways from the discussions are how NGOs can partner with companies beyond CSR engagement like volunteering, payroll giving, sponsoring special events etc; key ingredients of effective partnerships which include transparency, meeting timelines, good reporting mechanisms and active engagement of both parties in the project; significance of various platforms like Sammaan to connect companies with verified authenticated NGOs and chose from a variety of projects across India; gravity of outcome, impact and scale of projects for companies. More than 140 NGOs and number of corporates including Adani Foundation, Arvind Ltd, Bharat Forge Ltd, CP Milk & Food Products Ltd, Cummins India Ltd, Forbes Marshall Pvt Ltd, GHCL Foundation, Indifund, Infosys Ltd, ITC Ltd, Reliance Communications Ltd, Sandvik Asia Pvt Ltd, Srinivasan Services Trust, Tata Consultancy Services, Tata Motors Ltd and The South India Paper Mills Ltd participated in the workshops.