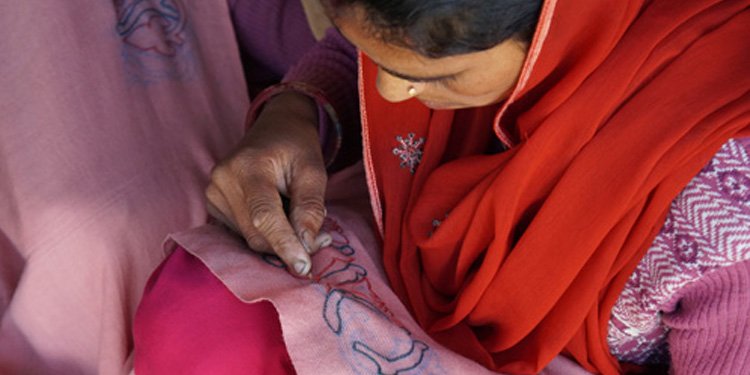 India's Rising Women
---

22 Nov 2017
Written by Mukund Govind Rajan
Chief Ethics Officer & Chairman of the Tata Global Sustainability Council,
Tata Sons and Chair – Steering Committee of CII Foundation Woman Exemplar Program 2018
---
Less than 28% of women are employed in the workforce, fewer than 13% of Directors on company boards are women, and fewer than 12% of seats in Parliament are occupied by women. If our nation is to see balanced growth and development, it is essential that we empower women by every means possible.

Against this background, I am privileged to know the stories of many lesser known (s)heroes who have charted paths to not only empower themselves, but many more around them, setting examples and inspiring others.

Dipali Pramanik coped with poverty and transformed herself from a diffident tailoring trainer to become the proprietor of a textile exports company providing sustenance and support to marginalised women in Kolaghat, a rural pocket in West Bengal. Babai Sathe charted her path from fighting oppression and abuse to becoming a community health worker, providing primary healthcare to the marginalized in Jawalke village in Maharashtra. Raised in an orphanage, Kalpana Mistry overcame challenges and became a child protector, enabling children to access education and obtain social security, and stopping child labor and marriage in the slums of Wadala, Mumbai.

Dipali, Babai and Kalpana are among those torch bearers and social transformers who have overcome all odds to catalyze change in their communities. They are a part of a remarkable group of CII Foundation Women Exemplars. Babai was one of nine children in a landless Dalit family in Jawalke. Her childhood days were spent under looming poverty, with hunger a common phenomenon. She was married to a man twice her age when she was nine years old, only to find out that her husband was already married with two children. Despite exploitation and abuse at the hands of her in-laws, she couldn't return to her family as it was not considered 'appropriate' for married girls. Eventually, she was rescued from her abusive in-laws by a relative. Her identity as an abandoned, married Dalit girl would have been enough to pull anybody down.

Dipali and Kalpana faced similar challenges. Social stigma, poverty, illiteracy and exploitation can hamper and derail many from envisioning positive change. It took immense courage, conviction and compassion for these extraordinary women to pull themselves and others out of similar situations, thus transforming many lives.

Kalpana has impacted the lives of more than 6000 women and children, and has been instrumental in rehabilitating trafficked women and children, providing counseling and legal guidance to trafficked children, and reuniting them with their families. Dipali's textile exports company today clocks annual revenues of Rs 26 Lakhs, giving employment to hundreds of women in her village. Babai transformed herself to become a primary healthcare worker in her community, and thanks to her work in reducing child mortality rates, improving maternal health, enabling sanitation facilities and ensuring adequate nutrition to children in her village, has become a popular 'people loving' Sarpanch of her village. These women are a force to reckon with. They are true leaders, and offer examples of how sheer grit, courage, determination and a little support can help transcend personal and social limitations. There is a dire need to discover and identify such leaders. With their recognition, we can further ignite the spirit of women's empowerment across the country.

Nurturing grassroots women leaders can seed and sustain vibrant community change initiatives across India. The CII Foundation` Woman Exemplar Program looks at celebrating the unremitting spirit of women change makers. The program, intended for last-mile grassroots level under-privileged women, is identifying, recognizing and further empowering outstanding women at the grassroots.

Dipali, Babai and Kalpana received the CII Foundation Woman Exemplar Award in 2010, 2012 and 2016 in the categories of Micro-enterprise, Health and Education respectively. Since then, they are a part of a continuous journey of learning, capacity building and mentoring support, under the CII Foundation Program. The mentoring support is helping the Women Exemplars envision, energize, enable, execute, evaluate and establish transformation of their communities.

These Women Leaders are impatient to scale their efforts and are role models in addressing complex social problems and building enduring local solutions. Restless leaders, they are working quietly, but indomitably, to build inclusion and dignity for the most marginalized in their communities.