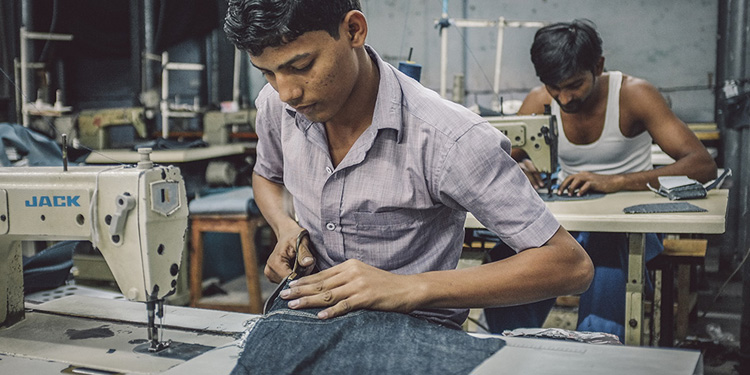 Opportunities of corporate engagement in Government Schemes to Skill the youth
13 July 2016
The Government has launched many new initiatives – Make in India, Smart Cities, Digital India, Start Up India – all focused towards reviving and scaling various aspects of economy. Skill India is the backbone of all these initiatives as it will create a conducive eco-system for skill development in India. The Demographic dividend can be the propellant for India's move from being a developing nation to a "Developed nation".
"If we have to promote the development of our country then our mission has to be Skill Development and Skilled India" Hon'ble Prime Minister, Narendra Modi
The corporate sector can get involved in various skill initiatives of government through their CSR projects. Through PPP mode, Companies can engage with NSDC affiliated training partners and implement an on-ground project to skill the youth.
Some of the initiatives undertaken by the government to skill the youth includes:

Pradhan Mantri Kaushal Vikas Yojana (PMKVY)
PMKVY is a unique initiative of Ministry of Skill Development & Entrepreneurship (MSDE) which aims to offer 24 lakh Indian youth meaningful and industry relevant skill based training. Under this scheme, the trainees are offered a financial reward and a government certification on successful completion of training and assessment, which helps them in securing a job for a better future. It also seeks to significantly scale up skill training activities in the country and enable skill training to happen at a fast pace without compromising quality. Institutional arrangements comprising of the National Skill Development Corporation (NSDC), Sector Skill Councils (SSCs), Assessing agencies and Training Partners are already in place for implementation of the scheme.

Deen Dayal Upadhyaya Grameen Kaushalya Yojana (DDU-GKY)
Launched in September 2014, DDU-GKY is the skill training and placement programme of the Ministry of Rural Development (MoRD) which aims to train rural youth under the age group of 15–35 years. It is one of the cluster initiatives of the Ministry of Rural Development, Government of India that seeks to promote rural livelihoods. It is a part of the National Rural Livelihood Mission (NRLM) - the Mission for poverty reduction called Aajeevika.

Udaan
Udaan, the Special Industry Initiative (SII) for Jammu & Kashmir (J&K) is funded by Ministry of Home Affairs and implemented by NSDC. The programme is a part of the overall initiative for addressing economic issues in J&K. While steps are being taken by the State and Central Government to revive economic activity in J&K, Udaan programme is a special initiative to address the needs of the educated unemployed in J&K. The aim of this initiative is to provide skills and job opportunities to J&K youth, who are graduate, post graduate and three year diploma engineers.

Support to Training and Employment Programme for Women (STEP)
The STEP Scheme, initiated by Ministry of Women and Child Development aims to provide skills that enable employability of women and encourage them to become self-employed/ entrepreneurs. The Scheme is intended to benefit women who are in the age group of 16 years and above across the country. Assistance from Ministry under the Scheme is available in any sector for imparting skills related to employability and entrepreneurship, including but not limited to the Agriculture, Horticulture, Food Processing, Handlooms, Tailoring, Stitching, Embroidery, Handicrafts, Computer & IT, Gems & Jewellery, Travel & Tourism and Hospitality.

Nayi Manzil
Launched in August 2015, Nai Manzil scheme is an integrated Education and Livelihood Initiative for the Minority Communities. The scheme aims to benefit the minority youths who are school-dropouts or educated in the community education institutions like Madrasas, by providing them an integral input of formal education (up till Class VIII or X) and skill training along with certification. This will enable them to seek better employment in the organised sector and equipping them with better lives.

Upgrading the Skills and Training in Traditional Arts/Crafts for Development (USTAAD)
The Scheme, implemented by the Union Ministry of Minority Affairs, aims at upgrading Skills and Training the minority communities in preservation of traditional Ancestral Arts/Crafts of minorities. It also envisages boosting the skill of craftsmen, weavers and artisans who are already engaged in the traditional ancestral work. Assistance is provided to the traditional artisans to sell their products in order to make them more compatible with modern markets.