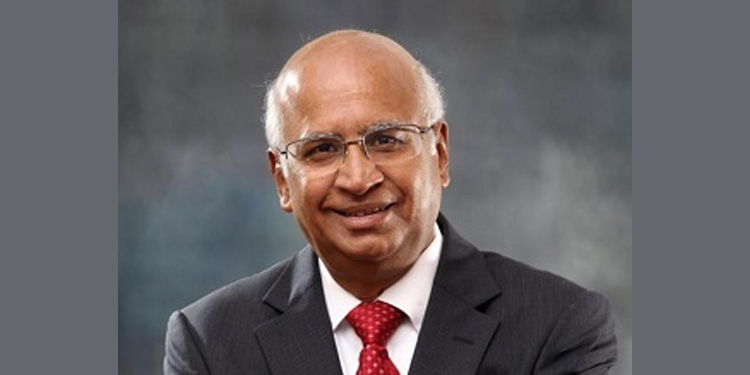 Skilling India: Transforming India
13 July 2016
S.Ramadorai, Chairman, National Skill Development Agency (NSDA) and National Skill Development Corporation (NSDC) has penned down his viewpoints on the skill development landscape of India, challenges & solutions to the demand-supply mismatch, and significance of quality skill training.

In 2009 the Government of India designed and formalised the first ever Skill Development Policy 2009. The aim of the Government was to take advantage of the demography of Indian Youths and to fuel the next stage of development of India. Since then vocational education and training (VET) initiatives, both in the public and private space, have become more focused and outcome-driven. The skill development initiatives are now aligned to the needs of industry and linked to jobs and employability. Capacity building and quality standards have started receiving greater attention. Industry has also been given a bigger role in shaping the skills story through its involvement not just with curriculum development and setting of standards but also in the assessment and certification processes. Moreover, measures have been taken to increase financial accessibility to skill-training initiatives. The establishment of a dedicated Ministry of Skill Development & Entrepreneurship -- a first in the country's history -- has lent momentum to the endeavour of creating a skills ecosystem in India. This Ministry redesigned the Skill Development Policy in 2015 with the learnings from the 2009 Policy and also realign the goals.

With focus on Private Partnership, organisations like National Skill Development Corporation (NSDC) were entrusted with major roles to cater to the skilling needs of India. In 2014-15, NSDC with its associated training partners have skilled 76 lakh people which was for the first time in India. If one was to include trainings imparted by the states and industry, then the figure may go up to 1.4 crore.

This is indeed a positive sign for the youth of the country as we are now witnessing synergies across organisations, departments, states and ministries with regard to the planning and execution of vocational training programs. But at the same time, we have to understand that in our country the unorganised sector is a way of employment generation. Ninety-two per cent of our workforce is still in the unorganised sector. Today, the SME (small and medium enterprises) segment employs almost 68 million people, which is the main engine of employment generation in an emerging economy like ours.

Developing skills across India is more a problem of scale, considering the vastness of our country across varied geography and terrain. The approach towards this issue is to do a district-level mapping of the skills required and the jobs available. As the economy is growing, there are many jobs roles that are evolving like waste management etc. We need to ensure the supply is aligned to the demand. The problem is not as simple as it seems – it has its own complexities and dynamics and it is imperative that we make collective effort to address these incremental human resource requirements right at the local level.

Economic development needs to be inclusive by involving all sections of society, deprived and marginalized groups like women and children, scheduled tribes, scheduled castes, the differently abled amongst others. Additionally, there is a huge skill gap especially in various productive sectors like mechatronics, defense which will require up-scaling of training initiatives in order to make India's development trajectory more inclusive and productive.

The country also needs to take a re-look at the education system along with skill development as both of them work together, because a combination of both means better income, improved livelihoods and more contribution towards the growing economy. In the Union budget of 2016, the endeavour to provide entrepreneurship education and training in 2200 colleges, 300 schools, 500 government ITIs and 50 vocational training centres through Open Online courses is a step towards this direction and it will help connect the youth with the growing needs of various industries.

Finance Minister's initiative to connect aspiring entrepreneurs, particularly those from remote parts of the country can be achieved through this. We know that entrepreneurship will improve quality of life along with employment opportunities to many others, which could boost our economy in a big way.

Active involvement of technology is also a key component for driving seamless skill education across all strata and demographics, connecting the emerging needs of the industry to vocational training. Thus not only training the youth but also upgrading skills and making them employable at better income will be achieved by incubation of technology.

There is also a need to overcome the challenges for an independent system to assess quality, comprising the elements of skill development value chain, right from sourcing students up to training and placement. The periodic quality check through tests during the phase of uniform assessment and certification may always improve performance. If the issue in transforming the skill development landscape in India is addressed well, it will improve the implementation of quality in skills training and fulfil the skill gap in estimated timeframe.

Skill Development initiative has laid tremendous emphasis on improving the quality of training and to enforce national occupational standards prescribed by industries. Standards have been laid down across 1600 job roles which constitute 80% of the popular jobs in the country. An attempt has been made to match the Indian standards of vocational training with those of UK, Australia and Canada through transnational standards. This will make Indian youth, trained on these standards, globally employable. Furthermore, Overseas Employment Training Centres are being established to impart skills to youth desirous of seeking jobs abroad.

So while we focus on quality of training, we should also measure periodically what we have achieved. We should ensure that the functionalities and responsibilities are clear. Our responsibility as catalysts of skill initiatives in the country is to understand how organizations function and interact with other entities, and make sure the deliverables are always measured.

At a macro level – the challenge is certainly around building aspiration for skills amongst the youth, their peers and parents. Doing something with your hands with a theoretical foundation has not been pushed by both, the system and the parents. The parents should encourage their children at an early stage to enjoy more of practical sessions so that they realise their passion while experiencing or doing something with their innate skills. Once they realise their inclination they can acquire a skillset which makes them even better in what they like doing. This can eventually become their work of interest, be it in technology, innovation, designing, baking, hospitality, healthcare, plumbing, carpentry, robotics, 3D modelling etc. The point is to constantly counsel and help people navigate through their interest and make them a productive person at their workplace.

A lot has been accomplished in the few years. One of the single biggest reform is the amendment to the archaic Apprenticeship Act, which now make it easier for companies to hire and train apprentices. Apprenticeship has been a successful model of skilling youth in countries all over the world. This reform alone can increase the number of apprenticeships in India from the current 2.4 lakh to 30 lakh a year. The motivation through Pradhan Mantri Kaushal Vikas Yojana (PMKVY) has driven more than 20 lakh candidates to get skilled and certified since its launch in the last one year.

Another means by which we can see scaling up of skill development initiatives is through corporate CSR fund which can bring about sustainability in the overall ecosystem. The Ministry of Skill Development and Entrepreneurship and NSDC have seen some great partnerships in the last one year on this front whether it is from PSUs or private companies.

The journey has begun, the path has been laid. Convergence and coordination between entities along with proper measurement and monitoring will certainly lead India into an era of becoming the skills capital of the World. Patience and perseverance along with passion will be the key to success. All of us need to collaborate and work towards a commonality of outcomes.